New Issue: Selectus Wines Magazine April 2018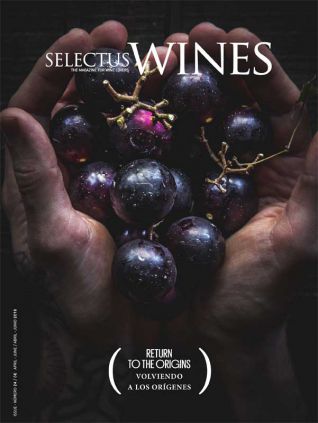 Everything in life has its origin. We can discuss and debate the big ones... the origin of the universe, the origin of humanity, the origin of medicine ... or we can take a look at the origin of things that are of particular interest to us, such as the origin of viticulture, the origin of a winery, and so on…
"Origins" then is broadly the theme of this latest issue of Selectus Wines. We talk about them in an article on Llopart, one of the oldest cava companies in the industry – a Llopert family ancestor started growing their vines many centuries ago. We also report on how another old, traditional wine company, Bodegas Torres, is recovering ancestral grape varieties in an attempt to discover the origin of winemaking and the types of wine made in the past, which may be of great interest for the future.
We also have the usual fascinating articles from our regular contributors and, of course, the tasting notes for those wines that have excited and often surprised the demanding palates of our expert wine tasters.
On the events front, we report on Vinisud and Enofusión, two very important shows in the wine world, at which we were present. At the second event, we were able to benefit from a special partnership with the organisers, which we hope to repeat at future events.
So, without further ado, we invite you to flip open the magazine and explore all these topics and much more.
Selectus Wines no.24 (preview)
Recommended articles
Comments