IWCA increases its collaborative effort to decarbonize the global wine sector with the admission of five new wineries
Miguel Torres Chile joins IWCA as Silver Member and four other wineries from France, Chile and Australia sign up as Applicant Members. Château Troplong Mondot and Herència Altés, both Applicant Members since last September, upgrade to Silver Membership.
International Wineries for Climate Action (IWCA) welcomes 5 new wineries from around the world both as Members and Applicant Members since they have committed to take immediate action to reduce their carbon emissions. With these new additions, IWCA stands out as an international association truly tackling climate change with 27 wineries joining since it was founded by visionary winemakers Miguel A. Torres (Familia Torres) and Katie Jackson (Jackson Family Wines) in Barcelona in February 2019.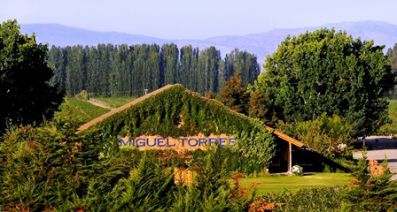 Miguel Torres Chile Miguel Torres Chile (Chile) has joined as a Silver Member after committing to become Net Zero by 2050 at the latest and completing an annual third-party audited greenhouse gas emissions inventory that encompasses Scopes 1-3. The winery, founded in 1979 by Miguel A. Torres, is one of the main Chilean producers of premium wines, with 400 hectares of organic vineyards and distribution in over 100 countries. "We must undertake concrete actions to reduce and mitigate the impacts produced by our processes. All companies should do the same. Our participation in IWCA is key for us as we will join a strict protocol to mitigate CO2 emissions, adopt actions implemented by other wineries around the world and share information regarding new projects" said Jaime Valderrama, Managing Director of Miguel Torres Chile.
The other four wineries, which have been accepted as IWCA Applicant Members, come from France, Chile and Australia. These are: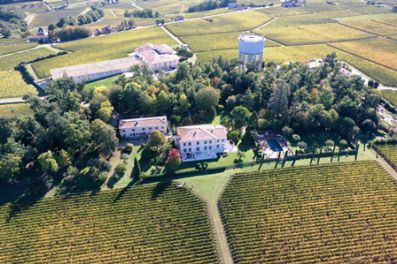 Château Troplong Mondot-Sylvain Rio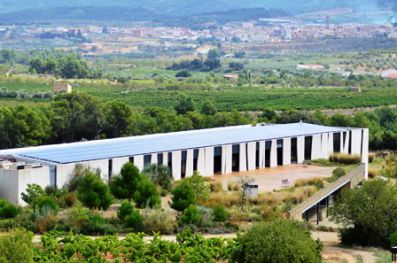 Herència Altés Château Troplong Mondot (Bordeaux, France) and Herència Altés (Catalonia, Spain), which both joined IWCA as Applicant Members in September 2021, have been awarded Silver Membership. "Benefiting from a unique natural heritage, Château Troplong Mondot has always been committed to preserve the environment. For a few years now, the fight for climate became obvious to us, and learning about IWCA and its principles has challenged us in our actions and projects. To us, IWCA has convictions and hope for the future; it is from that vision that we draw inspiration. We are very pleased to be joining this initiative." said Aymeric de Gironde, CEO of Château Troplong Mondot. From Herència Altés, Núria Altés, Co-Owner, stated: "Healthy soils and a robust ecosystem will perpetuate viticulture; it is our duty to maintain a good balance between agriculture and biodiversity. Collaborating and sharing resources with IWCA and other likeminded wineries around the world makes us stronger in our fight for the decarbonization of the wine sector." This brings total IWCA membership to 13 Member wineries and 14 Applicant Members spanning 8 different countries and 5 continents.
IWCA has also launched two regionally adapted IWCA calculators for wineries in Australia and New Zealand. These tools have been developed in collaboration with Sustridge and Yealands Estate Wines for current and potential members of IWCA to calculate their annual greenhouse gas emissions inventories and include the most material emissions sources for typical wineries and vineyards. This was announced at the quarterly virtual meeting that took place in January with all members and applicants to discuss the plan of action to push IWCA's mission forward by recruiting new members and sharing best practices for emissions reductions.
IWCA is open to wineries who recognize that climate change is the most significant threat to the wine community and are guided by the urgency for strategic action to accelerate innovative solutions. The organization has two membership categories (Gold and Silver) with requirements that include becoming Net Zero by 2050 at the latest, completing an annual third-party audited greenhouse gas emissions inventory that encompasses Scopes 1-3, powering winemaking operations by renewable energy, and demonstrating a constant reduction of CO2 emissions from a baseline inventory year in line with the overarching Net Zero target.
Recommended articles
Comments