Frédéric Panaïotis: "I wanted to be a vet"
During his visit to Barcelona to present the Ruinart Rosé 2002, we were able to interview Ruinart's Chef de Caves, Frédéric Panaïotis, a Frenchman with Greek roots (as his last name indicates). It seems that, as a little boy, he dreamed of working in a zoo….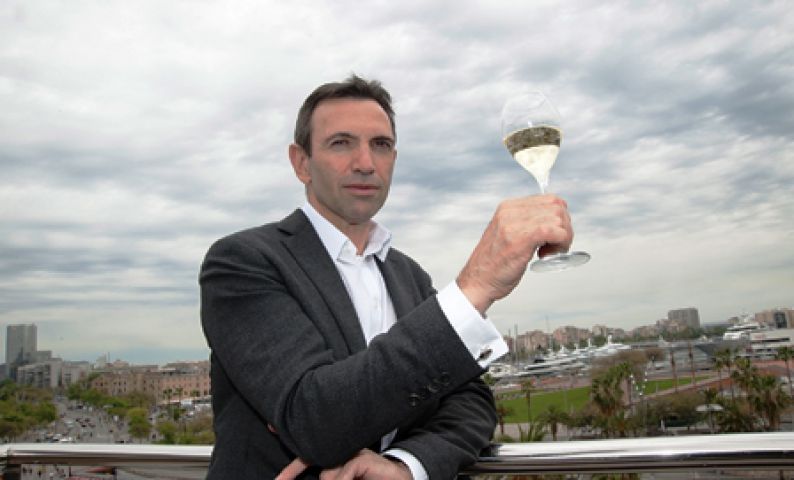 SW. We read somewhere that, to begin with, you wanted to work with animals... When and why did you change your mind?
F.P. I wanted to be a vet, but basically this was because I wanted to work in a zoo. I wasn't interested in working with cows or goats, but with tigers, lions ... I later realized that there were not many opportunities in this line of work, so I started studying biology because I wanted to be a scientist in this field, and this led to me to study agronomy. When I started on oenology, I fell in love with the discipline and stayed with it. And then, there was also the time when my uncle brought a bottle of Richebourg '76 along to a Christmas dinner. I was really impressed by it and that was a real turning point. From that day on, I knew I wanted to work in the wine world.
SW. How long have you been the "Chef de Cave" at Ruinart? Where did your story as an oenologist/winemaker start?
F.P. I started at Ruinart on 5 May, 2007. My first work experience was in Roussillon in the south of France, then I was in Champagne, and after that, in Tain Hemitage and Califormia. In the end, I worked in Champagne for five years in 3 separate periods before I joined Ruinart. One of these work experiences was with the CIVC, the official Champagne interprofessional body, and this gave me a very broad perspective of the diversity of Champagne and its technical challenges.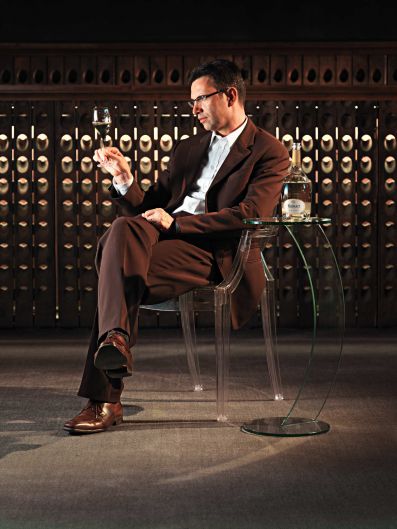 SW. What is your ambition at Ruinart? To perpetuate the philosophy that the Champagne House had before you joined, or to try to leave your mark?
F.P. I intend to make a wine that reflects the philosophy and style of the Champagne House, respect its history and make wines that are more and more precise.
SW. Do you have any current projects, either short, medium or long term? Any new champagnes coming out in the future?
F.P. Our current plan is to celebrate the 300 year anniversary of the oldest Champagne House in Champagne, which is quite amazing! This will be in 2029 and we're already working on a project to mark the occasion appropriately. Champagne has that magic, in that you can create things which will sometimes be enjoyed by future generations.
SW. How many base wines do you work with? What is the oldest? And what is the oldest vintage in the Ruinart cellars?
F:P. Between 200 and 250 different wines, the oldest is 3 years in the case of Ruinart and 12 years old for Dom Ruinart. The oldest vintage in our cellars is 1929. I'd like to take advantage of this interview to tell people that we are always on the lookout for old vintages and that we would be happy to recuperate any pre-1959 bottles of Ruinart as part of the Champagne House's heritage.
SW. What is Ruinart's importance within the Champagne world?
F.P. Ruinart is the oldest Champagne brand and was therefore the first to do many things, such as the first to produce rosé, the first to use underground cellars, and so on.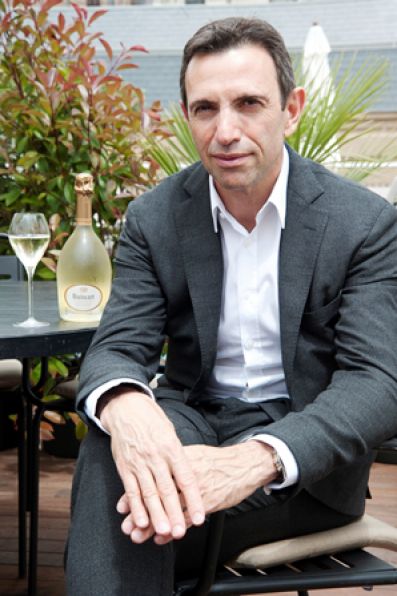 SW. What do you think of other sparkling wines: Cava, Franciacorta, etc.? Are they comparable to champagne? Have you tried any long-aged Cavas, such as Gramona's, for example? What do you think of them?
F.P. In terms of Cava and Champagne, I have to say that these are two different products because they have different grapes, climate, soil and ageing, but I do know that Cava is getting better and better. We don't view it as competition, on the contrary, it's a product that serves to open the category, to capture the consumer and in this respect we can say that we are complementary. Maybe a Champagne that retails at 10 euros might see it as a substitute product, but this is not the case with Ruinart.
Everything that comes from the terroir or which brings out the characteristics of the terroir I like, and what I like best about Cava is that they are defending its specificity in terms of climate and soil, it has its own identity instead of trying to imitate the style of others, and I like that a lot.
SW. Wine scores. What do you think of them? Are they necessary? Are there vested interests? Do they really help the consumer or are they just a trend? Is there such a thing as a "perfect wine"?
F.P. It's difficult to reduce a wine to a score, I think wine is much more complex than that ... it's true that this is a trend, but I think it's like scoring music. Listening to a "House song" that has 99 points must be fantastic, but if you don't like the House, you don't care, you don't get it, even if it is the best in the world. It's similar with wine, it has too many facets to be reduced to a single number, although it helps consumers distinguish something good from something which is not. What's more, it seems to me that perfection is not of this world, and that's the beauty of it... once you reach perfection the challenge is over... In any case, in terms of wine, all elements play their role as do the environment and the winery... ultimately they make the perception of a wine better or worse.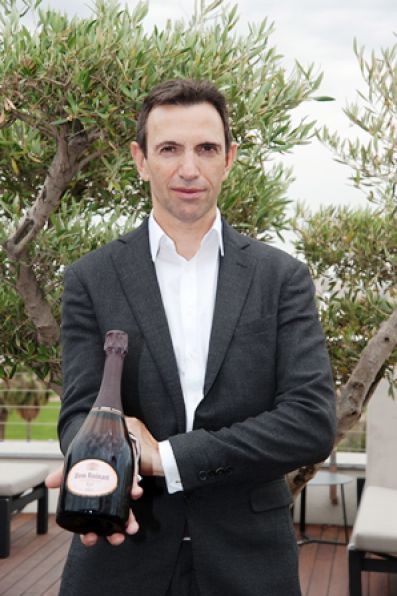 Quick Test
In your personal opinion...
- What grape variety impresses you most? Pinot Noir or Riesling.
- What wine region do you like the most? Piedmont (Nebbiolo) or Burgundy
- What's the most impressive winery you've visited? Disznókö
- Finish the sentence... "Champagne is ... my life"
Recommended articles
Comments