Dwayne Johnson claims his Tequila has outsold George Clooney's
Dwayne 'The Rock' Johnson has poked fun at George Clooney after claiming his Teremana Tequila outsold Clooney's Casamigos by 830,000 cases.
The open humiliation, which followed news of Teremana selling a million cases in the last 12 months, saw Johnson post the statistics on his Instagram page, goading Clooney and making a direct comparison.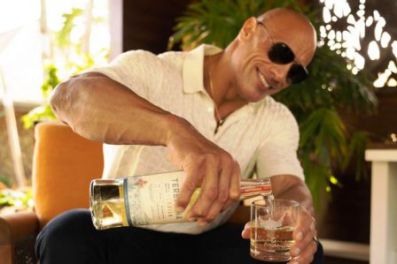 Johnson wrote: "The context below ⬇️ of our @teremana sales & growth compared to Casamigos is pretty staggering / Thank you all so much – my Mana Ohana- for trusting and enjoying our tequila. / We have so much work ahead of us here in the US + globally as we internationalize our tequila brand."
Johnson added: "No short cuts. Old school way. Quality. Taste. Price. Respect."
Teremana, which is owned by Mast-Jagermeister, is due to see a big boost in presence following its owning company recently revealing the next stage of its roll-out plans which begin in the US before hitting the UK and the rest of the world.
Last year, Clooney's Casamigos Tequila was named the fastest-growing spirit brand of 2022, after nearly tripling its brand value from the year prior.
Celebrities owning their own Tequila brands has become big business. The trend, which has developed into the must-have ubiquitous status symbol, has grown to be an increasingly-competitive field. To delve through the most famed celebrity Tequila tie-ups, db recently did a rundown of the top 10 celebrity-owned Tequila brands.
Recommended articles
Comments