'Couple' arrested over £1.3 million wine 'theft of the century' from Michelin-starred restaurant
A man and a woman have been arrested in Croatia on suspicion of stealing 45 bottles of fine and rare wines worth an astonishing £1.3 million (€1.6 million) from two-Michelin-starred restaurant Atrio in Spain, after a nine-month chase through Europe.
The audacious heist was dubbed the "theft of the century" by the Spanish press last year. Two individuals had seemingly pulled off the outrageous burglary of bottles of astronomically expensive wines, including a famous bottle of 1806 Château d'Yquem from Atrio, a two-Michelin-starred restaurant in Cáceres, Spain.
But after a nine-month chase through Europe two people have been arrested in connection with the theft in Croatia, police revealed last night.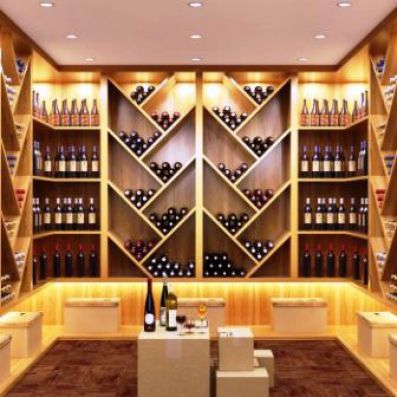 Spanish officials said the wine theft had been planned with "millimetric" detail. The couple had visited the restaurant three times to stake it out before going ahead with their plan.
According to reports from the time of the theft, the woman checked into the hotel using a fake Swiss passport and was subsequently joined by an English-speaking man.
The couple dined in the restaurant before requesting – and being given – a tour of the wine cellar.
The woman later distracted a member of staff by requesting more food after the kitchen had closed, while the man made his way to the wine cellar, used a master key to enter, and made off with three backpacks full of wine.
All in all, the pair are thought to have stolen 38 bottles of Romanée-Conti – of which just 3,500 are made per year – and seven bottles of Château d'Yquem, one of which was the hugely valuable 1806.
According to reports from the time, the Château d'Yquem vintages taken date from 1806, 1883, 1884, 1891, 1899, 1900 and 1901.
The pair exited the hotel at 5.30am the following morning, and left Spain a couple of days later. They travelled Europe over the next several months, before being arrested in Croatia.
At the time of theft José Polo, co-owner of Atrio, said, "They were professionals, they knew exactly what they were doing."
He also stated his belief that the 1806 Château d'Yquem would prove impossible to shift on the secondary market as it was so famous.
In a statement, Mr Polo and his business partner Toni Peréz said:
"They have stolen part of our legacy. They have stolen part of our history which we have made with a lot of effort.
"More than a robbery, it is as if they had forced us, gagged us and beaten us. We feel immense sadness. The worst thing is that they have not stolen money, not even objects, they have ripped apart our history from our hearts."
Information from The Drinks Business
Recommended articles
Comments