Château Margaux's Paul Pontallier dies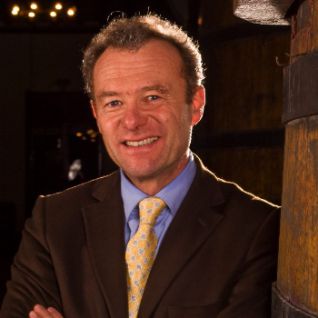 The long-standing face of Bordeaux first growth Château Margaux, Pontallier succumbed to cancer on Easter Monday aged just 59.
An alumni of the oneology department of the University of Bordeaux, Pontallier arrived at Margaux in 1983 in time for what the estate considers one of its finest vintages of the 20thcentury.
Initially working closely with advisor Emile Peynaud, in 1990 Pontallier became sole managing and technical director of the estate.
His working relationship with Margaux's owner, Corinne Mentzelopoulos, was, as Jancis Robinson MW has noted, "a pleasure to behold" and key to the on-going if somewhat under-sung success of the first growth.
Although representing the very best of the urbane, sophisticated Bordelais (his sense of style and impeccable English were legendary and verged on belonging to another age), during his time at Margaux he oversaw some surprisingly radical innovations.
In 2011 the estate began outfitting its bottles with the latest anti-counterfeiting measures, he turned over the farming of vineyard parcels destined for the grand vin to organic viticulture and dabbled in what he jokingly referred to as the "voodoo" of biodynamics as well.
Meanwhile, his own son, Thibault, went to live in Hong Kong in 2010 to act as a brand ambassador in Asia as that market really began to take off. Pontallier recognised, as he told db in 2011, that the success of Margaux (and other wines) in Asia would be based on education and creating long-standing relationships.
Having looked closely at the impact of wood in his earlier years he also turned his attention to closures; laying down wines under cork, synthetic and screwcap closures to be used in a number of tastings over the years to see if one, if any, really does have the edge over the rest.
The rising quality of the estate's dry white wines led him to announce, last year, that he hoped a white grand vin would one day be added to the estate's range.
As always, a particularly touching and heartfelt tribute to the man can be read on Robsinson's website, here.
One little detail relates how Robinson and fellow critic Steven Spurrier would measure the quality of any given vintage by seeing how high Pontallier would rise on tiptoe when talking about it.
Sadly, en primeur veterans will no doubt be feeling his absence as the tastings of the 2015 vintage begin next week.
Source: the drinks business
Recommended articles
Comments