Chateau Angélus releases new wine, Hommage à Elisabeth Bouchet, for €650 in bond per bottle
It is not every day that Chateau Angélus releases a new wine; but yesterday was one such day – and what a wine it is, writes db's Bordeaux correspondent, Colin Hay.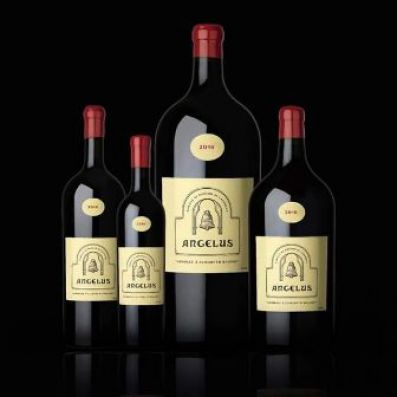 Hommage à Elisabeth Bouchet is a tiny-production cuvée that will only be released in the greatest vintages. The first release comes from the already almost mythical 2016 vintage. It is made from old-vine Cabernet Franc (or Bouchet, as it has always been known on the right-bank) from two small parcels in the South-West corner of the Angélus vineyard on the famous pied de côte (the foot of the slope). The vines themselves are of 60-80 years of age, drawing the intense minerality that characterises the wine from the clay-limestone and clay-scree-limestone terroirs on which they are planted through their profound root-systems.
The wine honours Elisabeth Bouchet, great-grandmother of Stéphanie de Boüard-Rivoal, co-owner and CEO of Chateau Angélus – and it is inspired by a rather beautiful history. For it was to honour his beloved Elisabeth Bouchet that the vineyard of Angélus came to be so extensively planted with Bouchet (Cabernet Franc) by her husband, Stephanie's great-grandfather, Maurice de Boüard de Laforest.
The 2016 was aged for 22 months in carefully selected and exceptionally fine-grained new oak from the Vosges forest so as not to mark the wine in any noticeable way. There are just 9 barriques of the 2016 and there will be just 5 of the 2018. Later vintages will be aged, at least in part, in larger volume foudres. No 2017 will be produced due to frost damage.
There are only 1200 bottles and a few larger format bottlings of the 2016, all offered in individual wooden cases. The wine was released on la place de Bordeaux yesterday (the 9th September 2021) through a very limited number of négociants. Given the clamouring for more volume from Bordeaux it would seem already to have sold out.
The wine was being offered in London to selected clients at £860 in bond for a single bottle.
Information from The Drinks Business
Recommended articles
Comments