Bodega Vega Sicilia. The great investment
The great Spanish wine icon and shimmering myth within the international wine world was founded in 864. 150 years have passed since then and during its eventful life (it has had several owners since birth), the halo and glamour surrounding its wines are undiminished. It has been in the hands of the Spanish Alvare family since 1982 and managed, oenologically speaking, by the steady, wise hand of winemaker, Xavier Ausás. This legendary company continues to invest heavily in pursuit of one single objective: excellence. Large sums of money are devoted to producing the same wine, but better. Not a bottle more. There is no route to quality, quality is the route.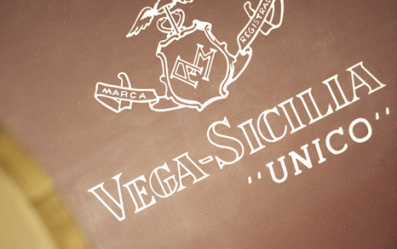 The winery has seen six extensions and modifications since the current owners acquired it in 1982. The latest is a completely new and spectacular production facility. "With this new facility we have gained a great deal of precision in our winemaking, but also a lot more work," confesses Xavier Ausás, the company's long-standing director of winemaking. There is also a new cooperage. Both buildings are located just behind the early buildings and the chapel of Santa Cecilia, which must be behind the Sicilia name. Sober brick edifices of distinct Castilian character make up this set of buildings which has the air of some kind of independent city-state, dedicated to the great wine. It is located about 40 kilometres from Valladolid, just below "Route 122" in the Ribera del Duero's "Golden Mile".
Although the road runs right past its front door, the elegance of Vega Sicilia is also illustrated precisely by its lack of showiness. This great Spanish wine house is discreetly hidden behind thick greenery and there are only a few simple signposts to tell the traveller that he is passing the sancta sanctorum of Spanish wine. Many people stop the car and take pictures in front of the signpost.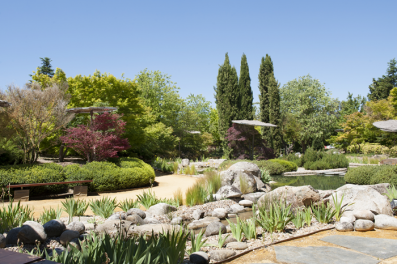 Spectacular garden of japanese reminiscence on the facilities of Vega Sicilia
Spectacular gardens, in true Japanese style, with 300 types of trees, and probably the largest collection of Japanese maples (around 30) in Spain. Lakes, bucolic bridges, even a wooden house almost floating on the water .... beautiful scenery that has taken over 25 years to create, a labour of love by President and CEO, Pablo Álvarez.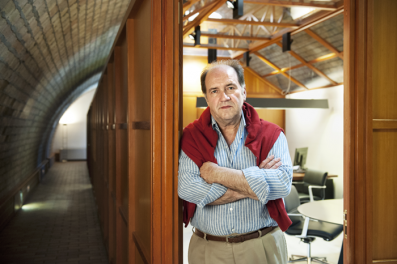 Pablo Álvarez, CEO of Vega Sicilia
We do not know if there were trees growing here 150 years ago, when these lands were owned by the Marquis of Valbuena (hence the name of the company's other legendary brand, the Valbuena 5º Año ),but there were certainly nothing like those found in today's independent city-state of Vega Sicilia.
Cork trees, oaks and vines
And, of course, there were certainly no oak and cork trees, now being planted in plots closest to the Duero to preserve the vineyards and increase the estate's plant mass and biodiversity. Will Vega Sicilia use them for corks or barrel staves in the distant future? Because in this company everything is done with an eye to the future. "If cork trees need up to forty years to produce good cork, and oak trees no less than two hundred years to provide quality wood for the barrels, then you'll have to tell me!" says Xavier Ausás.
Time and patience... the new crop, customer allocations,… all in good time. This is Vega Sicilia. No rush.
Lecanda was a landowner who came from the Basque country and acquired the property in the mid-nineteenth century from its noble owner of the time. Not a vineyard in sight. But Lecanda's only heir, was to plant a few some years later, bringing many varieties of French vine shoots to these Castilian lands for the first time in Spanish wine growing history, and converting part of the estate into a winery. Brandy, cognac, olorosos, clarets, liquor,…they made it all here, all the beverages imbibed in the late nineteenth century. No sign yet of Vega Sicilia or the name. The various beverages produced all bore the owner's name: Eloy Lecanda.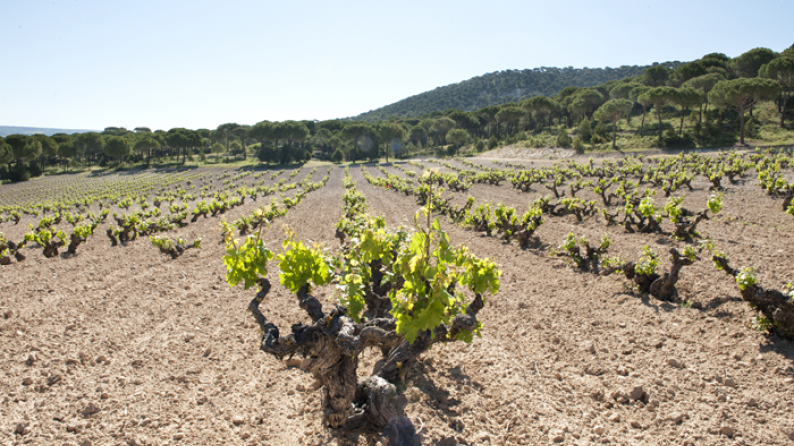 Around the start of the twentieth century, the winery was sold and its new managers began to produce wines based on more modern criteria for the time, faithfully following the Bordeaux model. In 1915, they created the two iconic brands, Vega Sicilia and Valbuena, which, if I calculate correctly, means that both will be 100 years old next year. Maybe something to celebrate?
The property continued to change hands, although its two brands, as well as the philosophy and skill of its winemakers, who happily stayed in place and passed on their knowhow, contributed to the creation of this great legend.
This legend begins in the earth and the vine, and I approach both with curious reverence, knowing that the soil is the digestive system of the vine, and that the barrel is the salt on the steak. Nice comparisons which I picked up at Vega Sicilia and which I (and the intelligent reader…) will not forget.
Continual rotation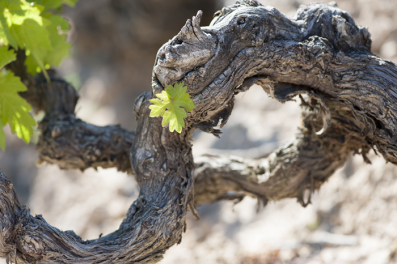 The estate has around 1,000 hectares and 200 of them are under vine. Of these 200 hectares, there are always 50 in rotation so that the average age of the vines is 35 years. There are vines of over 80 years of age whose grapes go into Único.
There are some very old vines which are used as a genetic base taken to the vine cuttings nursery from their own vineyards.
There are 2,200 vines/hectare with a 3.5 x 1.5 m planting frame.
There are 20 soil types distinguishing the plots and each plot has a specified pattern and each one goes into its own vat.
Very diverse soils, boulders by the river and other, very sandy areas. Semi-arid in midsummer – you can find desert roses in its soils! They use no herbicides and only till the earth with small tractors. There is no vegetal cover. There are pheromone traps distributed throughout the vineyards to confuse grapevine moths. Just to manage the vineyards and land, Vega Sicilia employs 50 permanent staff all year round! Before the vine is planted, the land is disinfected by planting other crops which provide the necessary substances and minerals.
With such painstaking care, the vines express themselves in a different manner and their fruit develops particular characteristics. This new production facility has been built to reinforce this uniqueness. They want to delve deeper into the roots of each plot and the soul of each batch of wine. All this, combined with their traditional crianza system, turns legend into reality: Vega Sicilia Único, Reserva Especial or Valbuena 5º Año.
Xavier Ausás sums up the crianza system in a very instructive way. "The first phase is bodybuilding in new barrels which give it structure. A second phase, of education, takes place in barrels used for three and four vintages, and blends the fruit and wood aromas together and brings harmony. But the old wood tires the wine so it has to undergo the third phase, that of recovery in large oak vats".
Website: www.vega-sicilia.com
Recommended articles
Comments