Attendance up 30% at Wines from Spain Annual Tasting
The flagship Wines from Spain Annual Tasting enjoyed a bumper day on 28 February as 600 members of the wine trade and press gathered at Lindley Hall.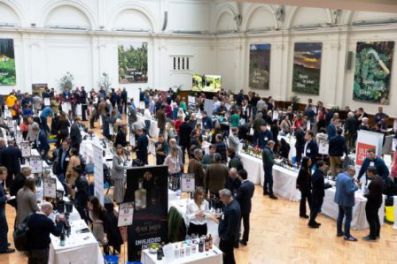 That number represents a 30% increase in attendance on last year, with a second tasting scheduled to take place in Yorkshire next week. More than 200 wines will be presented in Leeds on 13 March to showcase the versatility and quality of Spanish wine.
Members of the trade and press tasted the latest Spanish wine releases and portfolios of 53 importers and exporters.
Fernando Muñoz, UK Director for Foods and Wines from Spain, comments: "We are delighted to see attendance levels on the up for our Annual Tasting event. After a couple of challenging years for our producers and our importers, it is great to see that their continued hard work in producing and sourcing the very best Spanish wine for the UK market is getting a positive response from the British trade.
We now look forward to our next event in Leeds where we will showcase the variety, quality and versatility of modern Spanish winemaking."
Information from The Drinks Business
Recommended articles
Comments