Angelina Jolie moves to sell Château Miraval
The Hollywood star has allegedly petitioned a judge to let her sell the Provence wine estate as she lines up a buyer.
When Angelina Jolie and Brad Pitt purchased Château Miraval in 2008, few could have guessed the pair's Miraval rosé wine would go on to be so well received, nor bag quite so many awards, including a coveted spot in Wine Spectator's 'Top 100' list in 2013.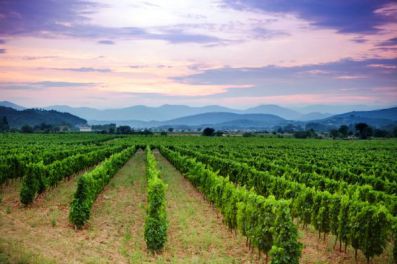 The consistent quality and character of Miraval wines has gone some way to silencing critics when it comes to the thorny issue of celebrity vintners.
Now, Jolie is said to have filed a document asking a judge to lift an order that keeps both Jolie and Pitt from transferring assets during their divorce, reports TMZ.
While the freezing of such assets is a standard part of divorce proceedings, Jolie allegedly has a buyer on the line for Miraval, and she doesn't want to lose them.
The A-List couple are thought to have bought the 1000-acre wine estate through Nouvel LLC for a cool €45 million (around $67 million at the time), and the property hosted the pair's wedding in 2014.
The Perrin family, of Château de Beaucastel fame, currently co-owns the estate and manages the winemaking there.
It's not the first time the pair have been in court regarding Château Miraval. In 2017, a Paris Court of Appeals instructed Jolie and Pitt to pay more than €500,000 to a French interior designer who sued after they failed to pay her for work completed on the property.
Information from The Drinks Business
Recommended articles
Comments