Quinta Do Noval opens new Douro visitor centre
Port producer Quinta do Noval has announced the opening of a new visitor centre in Pinhão.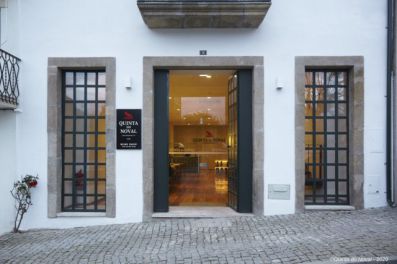 The producer has had a centre in Vila Nova de Gaia since 1995 but the hope is that the new visitor centre will "bring a new dimension to the experience of visitors from all over the world".
As well as offering fortified and unfortified wines, the new centre is meant to be a "place of discovery" and "exchange of information" where visitors can discover the region, its soils and grape varieties and, of course, Quinta do Noval itself.
Managing director, Christian Seely, commented: "One of the many exciting developments in recent years both in Porto and in the Douro Valley has been the dramatic rise in the number of visitors from all over the world coming to discover this magical region for themselves and to taste its wines.
"We are delighted to be expanding our capacity to receive these enterprising travellers by opening this new centre in the Douro, and we look forward to being able to share our wines and our love of our vineyard and the whole region with visitors from all over the world."
Information from: The Drinks Business
Recommended articles
Comments