Wonderful secrets lie hidden away in the wine regions of Portugal: native grape varieties rescued from oblivion, prodigious vineyards and upcoming regions, which are well worth exploring. This article runs through the most interesting regions and wines on the revived Portuguese wine scene.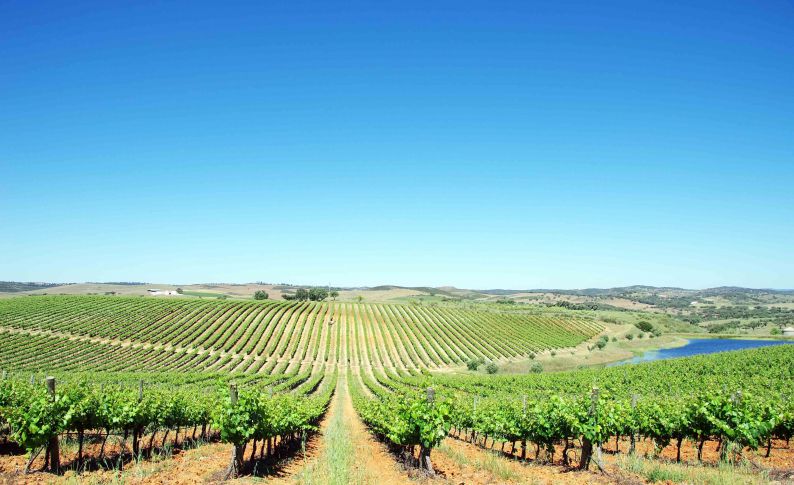 General view of vineyards in Alentejo´s area
Reader be warned - I will not be talking about the famous Port and Madeira fortified wines in this article, as these deserve their own, more detailed review. My goal with this article is to open the reader's eyes, nose and palate to the less well-known pleasures to be found in Portuguese wine, and particularly some of its more recent revelations: grape varieties that had fallen into oblivion, now back in demand, historic vineyards that had suffered from the ravages of tourism, small wineries dedicated to producing fine wines ...
The country of the 500 grape varieties
Before imparting the names of the regions and wines, allowing the reader to rediscover the Portuguese wine scene, it is worth mentioning two important facts:
1- Along with Italy, Portugal is the richest country in the world in terms of native grape varieties, with a huge ampelographic catalogue of over 500 references!
2- The second of this country's treasures is the large number of old vines that survive in many parts of its wine regions.
Having stated these facts, I will now run through what I consider to be the most interesting regions and wines on the Portuguese wine scene today, from north to south.
The Douro Revolution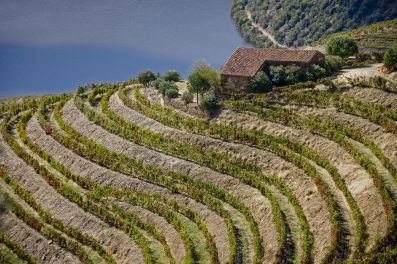 Vineyards in Douro with the Atlantic Ocean at the end Our starting point is, of course, the Douro, home to vines that have historically produced the grapes that go into Port. The terraces looking down over the Douro River from a dizzying height, one of the most beautiful wine landscapes in the world, have also been the epicentre of the great revolution that started in the 1990's. This was when many of the traditional Port houses started making table wines, mostly red, from the same grapes that go into their tawny, vintage and other ports, i.e. Tinta Barroca, Tinta Roriz, Tinto Cão, Touriga Franca and Touriga Nacional, as well as some white varieties: Gouveio, Malvasia Fina, Rabigato, Viosinho, etc.
Coming out of that famous movement which has changed the face of the Douro, are a number of Portuguese wines which are today enjoying higher demand and greater prestige in international markets, including Batuta, Charme (Niepoort), Vale Meão, Pintas ​​and Vinha Maria Teresa (Quita do Crasto).
In any event, those who claim that there is nothing new in the Douro should look again and perhaps try the indigenous , feral, yet no less elegant, reds that Antonio Mendes makes in his Quinta do Javali, or the fresh and very fine Bastardo from Conceito Vinhos.
The colours of Vinho Verde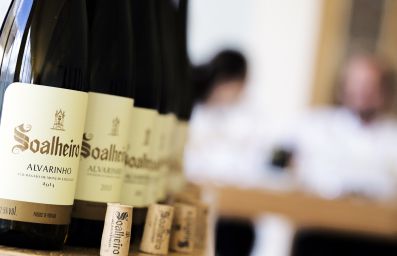 Quinta da Soalheiro - Vinho Verde The Vinho Verde region is located at a latitude similar to that the Douro D.O., but looking out over the Atlantic. With 34,000 hectares, it is one of Portugal's largest denominations of origin. Traditionally dedicated to producing somewhat simple, fresh, light whites with generous acidity, this area has undergone a healthy metamorphosis in recent years, thanks to the determination of some purist wine producers who have been able to improve the quality and emphasize the character of this region, applying more rigorous and environmentally-friendly wine growing methods. In fact, many of the outstanding wineries producing Vinho Verde today espouse organic principles. These include Aphros Wines and Quinta do Soalheiro.
Although the queen of this region is the Alvarinho white grape, its mosaic of grape varieties also includes red varietals (Borraçal, Espadeiro, Vinhão) and other whites such as Trajadura or Loureiro. The latter is used to produce Clip, one of the most outstanding vinhos verdes of the new generation.
The character of Dão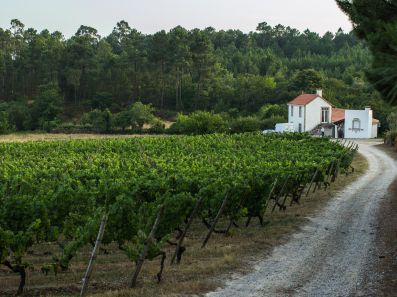 South of the Douro region, lying inland, we come to Dão, the wine region now creating the most excitement among connoisseurs of Portuguese wine. Its vineyards, framed by mountain ranges, are broken down into tiny plots growing an array of white varieties (Encruzado, Bical, Cercial, Rabo de Ovelha, etc.) and reds (Touriga Nacional, Afrocheiro, Jaen, Baga, Bastard, etc.). Together, these varietals form a complex puzzle, enabling the wine producers most committed to this very special terroir to make very interesting wines. Examples include those produced by Alvaro Castro in Finca da Pellada, the rarities from surgeon Antonio Canto Moniz (Vinha Paz) and the Vinhas Vellas red from Antonio Madeira, a Parisian engineer of Portuguese origin.
Bairrada, very special terroir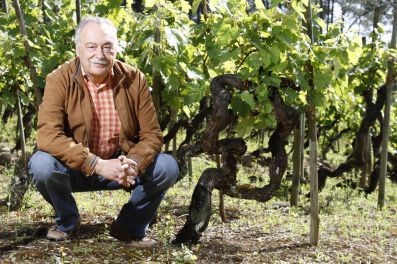 The winemaker Luis Pato, very recognised in Bairrada´s area Another region on the up is Bairrada, bordering Dão, although closer to the Atlantic coast. Both denominations share a good part of their ampelographic catalogue; however, Bairrada's climate enjoys a greater Atlantic influence, its wines are fresher and ethereal, yet not without complexity. In recent years, Bairrada's excellent location and its potential for producing wines of great quality have attracted a few celebrities to the area, including Dirk van der Niepoort himself and Luis Pato, the great champion of the Baga variety.
Colares, Bucelas and Carcavelos, victims of tourism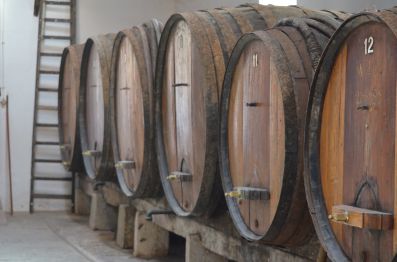 Adega Regional de Colares In the centre of Portugal, facing the ocean, we find three wine areas that have suffered the ravages of tourism and property speculation. Hardest hit has been Colares, a stone's throw from Lisbon, whose vineyards covered 1,500 hectares in the 1930's. 18 survive today, a very small area, but enough to give us hope that the finest Colares reds – long-lived and elegant like great Burgundies - will not fall into oblivion. Adega de Colares, A Serenada, Quinta da Serradinha, Quinta do Penedo do Salto and Casal do Paço are wineries that continue to keep the memory of Colares alive along with its emblematic variety, Ramisco.
Bucelas, known for the excellence of its whites from the Arinto variety, is one of the historical Portuguese wine regions that have been on the verge of disappearing, but which are making a comeback today. The same goes for Carcavelos, which has been revived thanks to the activity of a sole producer, Villa Oeiras.
There are also other wineries of interest in the Lisbon area, including Casal Figueira, which pays tribute to its founder with its white Antonio, made from a rare and scarce grape variety, Vital.
Setúbal and Alentejo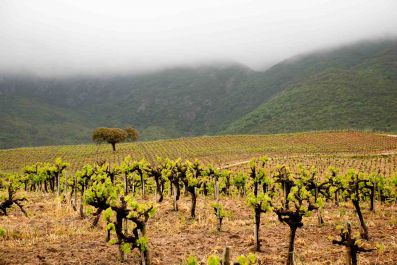 Vineyards of the variety Moscatel de Setúbal To conclude this journey through Portugal, I will mention two wine regions located south of the capital. One of these is Setúbal, the home of one of Portugal's most well-known, historic wines, Moscatel de Setúbal, whose most famous representative is the José Maria da Fonseca winery, founded in 1834.
The other wine region is Alentejo, a thriving D.O. whose 34,000 hectares of vineyards are home to wineries of all types, from ambitious wineries concentrating on the production of wines with a cosmopolitan profile, which include Syrah, Chardonnay and other popular international grape varieties in their blends, to purist winemakers bent on safeguarding the vinho de talha, the faithful representative of Alentejo wine tradition.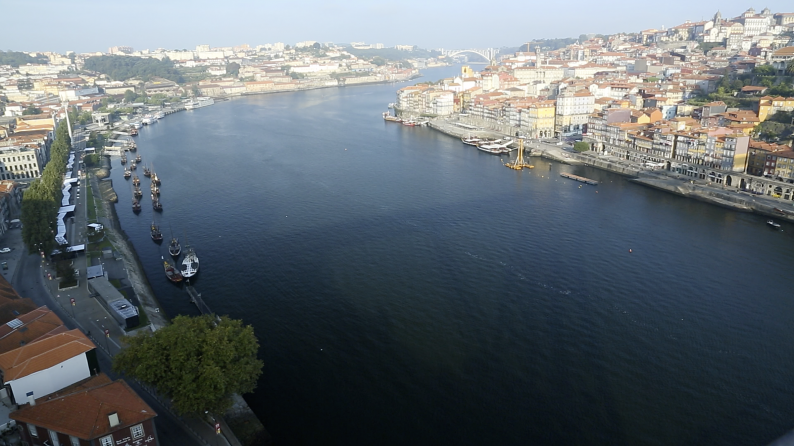 Recommended articles
Comments