New Issue: Selectus Wines Magazine January 2017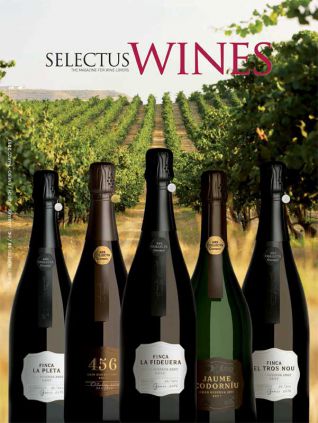 Bubbles, bubbles, and more bubbles...
When this issue of Selectus Wines comes out, Christmas will be just around the corner again. And with the festive season come bubbles. Some of us will plump for cava, some for champagne, and some for Franciacorta or other sparklers, all of which share that common ingredient... bubbles.
Our contributors knew that the magazine's "Christmas issue" would naturally be a sparkling one. Guillermo Cruz (who doubles up in this issue) tells us, in his inimitable style, about one of his favourite champagnes and also reports on the new super-premium range from Codorníu, which is taking its products to new levels of excellence.
Federico Oldenburg takes a look at the tempting array of rosé champagnes on offer and gives us his recommendations for the festive season ahead.
We also focus on events in this issue. Since the summer there has been a whirlwind of events put on by various wine producers and D.O. regulatory bodies. We sometimes found ourselves in quite surreal situations, invited to three events held in different places, on the same day and at the same time ... crazy. Perhaps someone should try to coordinate this and restore a little bit of order to the events calendar? Just a thought!
I should like to close by wishing you a fabulous Christmas with family and friends and hope that next year will be a better year for us all. So, "chin-chin" (maybe with a glass of bubbly or two?)
Sit back and enjoy.
Selectus Wines no.19 (preview)
Recommended articles
Comments