Louis Roederer acquires Diamond Creek
Champagne house Louis Roederer has acquired one Napa Valley's most famed estates, Diamond Creek.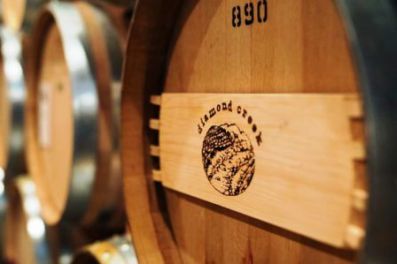 The sale of the property, 79 acres in total, 24 of them planted with vines, along with the winery and inventory has been agreed although a price has not been disclosed.
The Rouzaud family that owns Louis Roederer and the Brounstein family of Diamond Creek have known each other for many years, Jean-Claude Rouzaud inviting Al and Adelle 'Boots' Brounstein to France in 1997 to celebrate his 30 year anniversary running Louis Roederer.
The Rouzaud's first invested in California in 1982, buying a property in Mendocino County which has been transformed into Roederer Estate, Domaine Anderson was added in 2012 and only last year they acquired famous Sonoma Pinot producer Merry Edwards.
Also owners of Château de Pez and Château Pichon Comtesse in Bordeaux, the family has apparently been keen to acquire a Cabernet-focused estate in Napa Valley as well.
Xavier Barlier, vice president of marketing and communications at Louis Roederer, said that purchasing Diamond Creek was a "longtime dream for the Roederer family".
Diamond Creek, founded by the Brounsteins in 1968, is renowned for a very terroir-centric approach and classic, low alcohol style of Napa Cabernet.
Al died in 2002 and the running of Diamond Creek passed to Boots and her son Phil Ross.
Boots died last year aged 92. Ross said he knew the sale was what his mother wanted and with no other members of the family keen to work in the wine industry it was the "right thing to do".
Ross will stay on as managing director for a transition period and head winemaker Phil Steinschriber will likewise stay on.
Information coming from The Drinks Business
Recommended articles
Comments