Jumilla, 20 years creating style
20 years ago the Jumilla D.O. regulatory board invited a good number ofprofessional wine tasters to come and judge their wines.Today, The "Jumilla Wine Quality Contest" has become a classic and its awards are highly prized.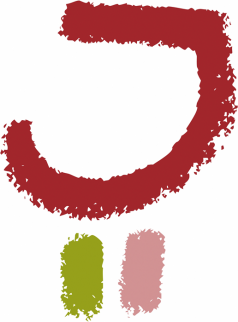 D.O. Jumilla's logoThe event, as every year, took place in the Murcia and Albacete area, asthe vineyards of this D.O.sitin both of these Spanish provinces. This land was once given over toa thriving esparto industry, which went into decline in the middle of the last century, and this year's contest was actually heldin a recently restored, formeresparto factory (a very useful grass before the invention of nylon).
In this location, we brought together 21 eminent professional tasters for two busy sessions in which they had to carefully assess the 107 samples submitted for this important Jumilla Wine Quality Contest. In future these premises will be devoted, not to esparto for which they were created, but to wine, as it is now home toa Wine Museum.
Jumilla has some stories to tell - remains of vitis vinifera seeds, the oldest in Europe, were discovered in this region 36 years ago, andarchaeological remains attesting to a 5,000 year old winemaking tradition have been found in its earth.These finds include a pair of grape-cluster-shaped gold earrings dating from the 4th century B.C.,pricelessobjects, with only one other similar pairfound, in Germany.To pay tribute to its long tradition, the Jumillaregulatory board decided to adopt theseprecious earrings as the image for the prize awardedin this contest, which is now 20 years old.
Grapes of Gold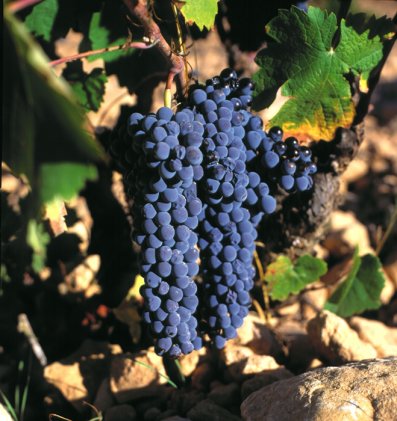 The Monastrell is considered to be the Jumilla D.O.'s native grape varietyWe do not know if the grapesrepresented in this extraordinary pair of 2,400 year old gold earringsare the native Monastrell grape variety which, with 80% of the23,000 ha D.O. areadedicated to it, is the queen of the local vineyards. Although the Jumilla D.O. regulatory board is generous, permitting manygrape varieties in its wines - Tempranillo, Garnacha tinta and tintorera, Syrah, Merlot, Petit Verdot, Cabernet Sauvignon, etc., Monastrell remains the star.
This grape variety, considered native to the area, is widespread throughout the Mediterranean coast, and is very popular in France where it is known as the Mourvèdre. In Spain it is the third most planted variety representing 8% of the area under vine. Its clusters are small to medium-sized, fairly compact, blue-black in colour, thick skinned andrich in anthocyanins.
The variety is very hardy and resistant to drought, demandsa great deal of sunshine, and has a mid-to-high sensitivitytomildew and powdery mildew.A gem if treated well, which fortunately it has beenfor many years.There is also a wide choice of grapes for the white wines: Airen, Macabeo, Pedro Ximenez, Malvasia, Chardonnay, Sauvignon Blanc, Muscat Morisca and Verdejo.
Returning to the contest - this year, for the first time, we met four important wine trade representatives from the emerging Asian countries,who had come over to promote the important Interwine China fair. This goes to show the importance that Jumilla wines are gaining in this part of the world in recent years. But we are not talking bulk wine here, oh no….
The Jumilla revolution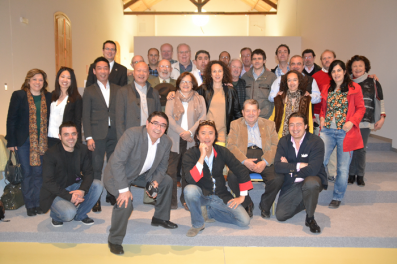 Jury at the last Wine Quality Contest, including wine critics from Asian countriesThe Jumilla Revolution was sparked off about 25 years ago when the first very high quality wines began to appear. Wines such as El Nido, which sells at over 100 euros a bottle, unthinkable years ago, or Clio (Bodegas El Nido); Juan Gil 18 months (from the ever successful, Juan Gil); Casa Castillo Pie Franco and Las Gravas (Vitícola Casa Castillo); or Altos de Luzon from Bodegas Luzon. These are a few of the major references from the region.
This quality is now recognized in the marketplace - for the seventh consecutive year, Jumilla wines have seen their salesexceeding expectations. Around 24 million bottles were sold last year in the Spanish and international markets, growth of +14% compared to 2012.
In Jumilla there are, quite literally, wines for everyone. There are whites, rosés, reds, oaked or unoaked, crianzas, reservas and gran reservas, sweet and liqueurwines... and each category has its gold, silver and bronze medals.The lion's share of the 2014 contest's awardswent toAlceño (also known as PLM, which stands for Pedro Luis Martinez, its founder), and Bleda, with six and eight awards won by each winery respectively.The remaining awards were shared among other wineries, with four obtained by Luzon and two obtained by Hijos de Juan Gil and Bodegas Salzillo.
The 2014 Golds
The followingwines were awarded Gold:
White: Castillo de Jumilla 13 (B.Bleda)
Rosé:Alceño Monastrell 2013 (B. Alceño-PLM)
Unoaked red: Altos del Cuco 2013 (B. Casa de la Ermita)
Oaked red 2012-2013: Alceño Premium Syrah 2013 (B. Alceño)
Unoaked 100% Monastrell red: Castillo de Jumilla Monastrell 2013 (B. Bleda)
Oaked 100% Monastrell red 2012-2013 Pío Ecológico (organic) Monastrell 2012 (B. Pío del Ramo)
Oaked red 2011 vintage and older: Sierva 2011 (B. Carchelo)
Red crianza:AlceñoSelección 2010 (B. Alceño).Sweet: Camelot Monastrell 2013 (B. Salzillo)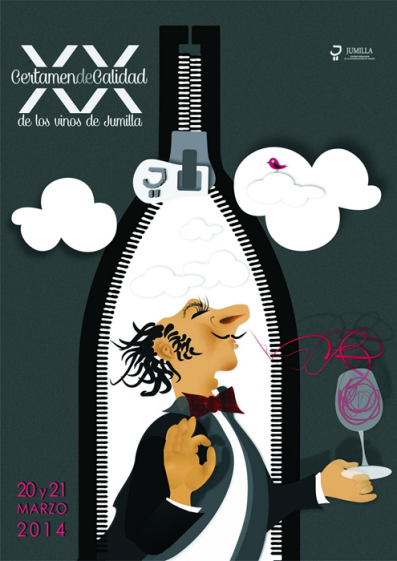 The Jumilla Wine Quality Contest 2014 commemorative posterThe high standard ofthe rosé wine was surprising. Demand for the rosé is growing and theMonastrellgrape playsits role to perfection,providing good colour and aromas.It is fascinating to see how trends and convictions in the wine world change. Jumilla has reached a quality level unthinkable 25 years ago, and itsrosé wines, which only 8 years ago were confined to cheap Chinese restaurants, are now in high demand.
The Quality Contest, organized each year by the Jumilla D.O. regulatory board, was originally created as a means of encouraging wineries to move into a sector which, up until then, had been hostile territory for the vast majority of Jumilla wines, i.e. the bottled wine market.Practically all the D.O.'s wineries took part in this year's contest, with a record number of samples submitted.
Recommended articles
Comments