Dominio de Pingus. The art of land and science
The Danish enfant terrible, blonde like the beer, touched down in the Ribera del Duero at the beginning of the 1990s and caused a commotion, in the best sense of the word. His successful career took off in an old Quintanilla de Onésimo bodega. Today, almost 20 years later, he is still there in the old bodega, carefully extended and converted into a sophisticated laboratory that shares space with ancient caves, some of the oldest in the region. Peter Sisseck succeeds in all he sets out to do because he is extremely particular about quality and research. Nothing is due to chance or luck. The Danish agricultural engineer and oenologist knows very well what he wants. We are at Dominio de Pingus, a winery that is a genuine international benchmark.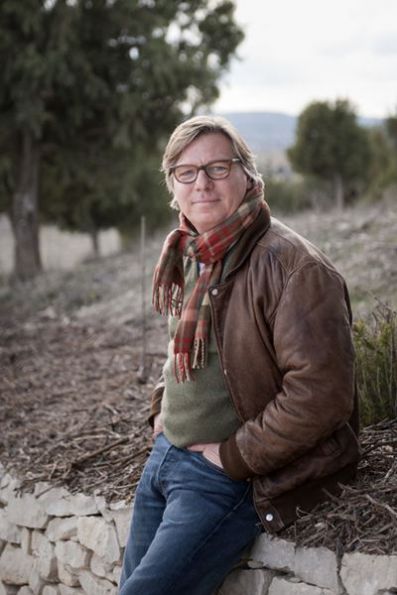 I recall that in 2002, palindromic and quite uninteresting oenologically speaking, I went over to Quintanilla de Onésimo to see Peter Sisseck in his little bodega. An old warehouse where there were neither tanks nor presses, and practically nothing else but barrels lined up on a lovely old stone floor. He told me then that he dreamed of buying the old bodega next door, but he couldn't. They didn't want to sell it to him. A few days ago, therefore more than ten years later, the old bodega carries on, without tanks or presses, just as before, but he has realised his dream of expansion and I now find myself in a Dominio de Pingus boasting a much grander setting. Particularly true, because the bodega next door which he did manage to buy has some of the most ancient caves in the whole of clerical Ribera del Duero; that is, a bodega outside the Cistercian monasteries which are dotted about the area. He has managed to join both buildings together splendidly. An area dedicated to vinification, the old caves renovated below, for ageing the wines in their second year, and upstairs, a store, office and spectacularly equipped laboratory, but as with everything to do with Peter, it comes over as uncomplicated and unpretentious.
He has converted an old bodega from the thirties back in the 19th Century – we're referring to the 1830s or thereabouts - into the head office of one of the ten most mythical wines in the world, and without a shadow of a doubt, considering its youth, with 1995 being the first vintage, the most sought after new wine in the world. Practically all its companions in this honour ranking are century-old names. Pingus is the only young reference, the only one that came into being almost with the dawning of the 21st Century.
Desperately seeking vineyards
When Peter arrived in Valladolid in 1990, to take charge of winemaking at the new Hacienda Monasterio winery, an ambitious project in which his uncle, Peter Vinding and Danish like himself, was directly involved, any preconceptions he had were shattered. After years of working in Bordeaux and California, completely immersed in a world of new concepts in oenology, which because they were so new, in actual fact turned out to be well and truly traditional, he realised the area's potential. Wherever possible he changed the ways of thinking at Hacienda Monasterio, producing the magnificent Selección Especial wines; this was his work and why he had come to these beautiful yet harsh lands, less aesthetically pleasing, more rustic than the Bordeaux vineyards he was used to, and a dream started to take shape. His own winery. He immediately made it come true and began by laying some foundations. He bought about four and a half hectares from old landowners in the La Horra area, on the banks of the Duero in Burgos province. Grapes were vinified in the primitive Quintanilla winery, a real garage then. From there came forth Pingus and Flor de Pingus 95. The latter's grapes originated from other hectares, distinct from the Pingus ones, also excellent, but not the same. Peter doesn't mix things, or ideas.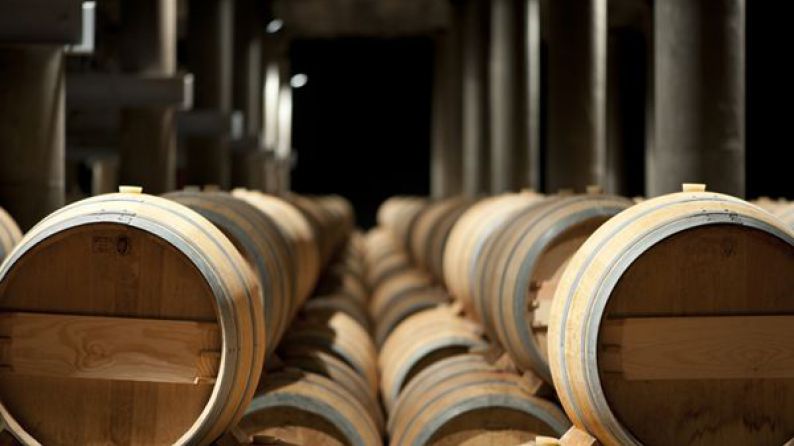 In the new vinification cellar, the tanks, low volume always and stainless steel, and the open ones made of French oak, look at one another. They sit facing each other. The first ones are for vinifying the Flor de Pingus, the second for the Pingus. Today, the Flor de Pingus is being racked and in this small winery, which is no longer a garage, there is a lot going on. We don't want to get in the way. Didier Belondrade arrives, another foreigner and French this time, a friend of Peter who settled in the Valladolid countryside some years ago. Didier has concentrated on white and his Belondrade Rueda is another of the local greats, a rendition of the white Verdejo. We are going to try the 2012 Pingus wines which are in their barrels perfectly lined up on the floor and without the weight of another to bother them. Singly, just as when I came here in 2002. The wine has been in new oak since last November and is pure fruit. "A very good vintage, a great surprise... A very bad drought, very sunny and we were very worried... This year there has been a huge difference between the vineyards that are cultivated traditionally and those which are being cultivated organically. The first suffered a lot in the summer and the others weren't affected by the drought at all" remarks Peter.
More wood less wood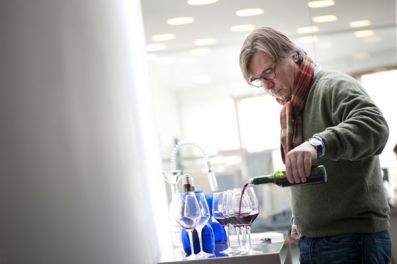 It might look like a riddle but stems simply from application and conviction. Peter is firmly convinced that wood is an asset to bear in mind and should be used with a considerable amount of moderation in wine. In fact, he told us that in 2006 they reduced the number of new barrels for Flor de Pingus, because with all the effort they were putting into the viticulture, the wood was of no help at all to them... "For Flor de Pingus, right now, we need 40% new barrels and for Pingus 2012 this is the first year of having 10% new and the rest 12 to 18 months old...." And he gave us an important piece of news that concerned what we could see in the renovated old cellars lying beneath our feet and which we made our way over to. An oval cask, typically used in Alsace, made of French Taransaud oak …"we always work with them", which in the very near future they will use to replace the traditional 225 litre Bordeaux barrels. "We've been trying out wooden oval ones for three years and the idea is that over the next five years we shall move away from barrels for Flor de Pingus. Introducing these tanks has to be done very slowly. These tanks can easily last for 30 or 40 years."
To Peter, making a barrel from a very old tree in order to use it for only 12 months, seems like utter nonsense ecologically, and even more so if in some cases – not in his of course – the results are not brilliant. We took a good look at the first Dominio de Pingus cask to make its debut. Peter explained to me that in these ancient caves he found the supports that used to hold the huge wooden casks of former days... Dominio de Pingus will exchange its Bordeaux barrels for casks, around 20 of them, gradually acquiring three or four a year.
And modernity has its place upstairs. A high-class laboratory... "We have invested a lot of money in the laboratory. This is the first certified private winery laboratory… Certified for exportation documents and so on... we have 3 people who work here just for looking into wine pests... We are intending to carry out vinifications without sulphur; the Tempranillo is a very reductive grape variety and there's the bioamines... They're starting to say that wines shouldn't contain bioamines, and I want to keep my bugs under control, as they are my bugs, so we have to do plenty of research. We're trying to keep the sulphur level as low as possible. We're working with the University of Valencia. We have machines that check out the wine's DNA and in two hours we get an answer... We're looking for ways of avoiding filtration and such like, but understanding what we're doing... If nature goes wrong, it has to be kept under control".
Always wonderful, in the way he expresses himself, in his determination, in his search for perfection. Always Peter. A one-off.
On-site tasting
Flor de Pingus 2012. Recently racked three days earlier. Very fruit-driven and smooth despite its young age and lack of development.
Pingus 2012. Sampling of possible blend. There are 26 barrels potentially and they are being developed separately.
Amelia 2012, a wine which is only sold in the USA and comes from a single barrel, exceptional pH, quite tiny grape clusters from a parcel in Roa with only 500 grapevines. Named after the grand-daughter of the person who owned the land.
Flor de Pingus 2009. Excellent concentration. A very good year in the Ribera.
Pingus 2009. It comes over more concentrated and firm than the Pingus 2010 which comes over wonderfully fine and with tremendous subtlety and complexity. In Peter's opinion, it was as good a year as 2000.
We also tried a Pingus 2008 that in theory was a poor vintage but which has produced a wine of great complexity and maturity, full of truffles, wild mushrooms and freshness.
Recommended articles
Comments