Bollinger launches Champagne from 'turbulent' harvest
Bollinger has launched a limited edition vintage Champagne called B13 to mark a "turbulent" harvest in the region.
The expression, which was officially unveiled today, is a Blanc de Noirs that hails from the 2013 harvest in Champagne, when the producer said it faced "turbulent circumstances", and yet managed to make a vintage quality wine due to its attentive and sustainable vineyard management practices.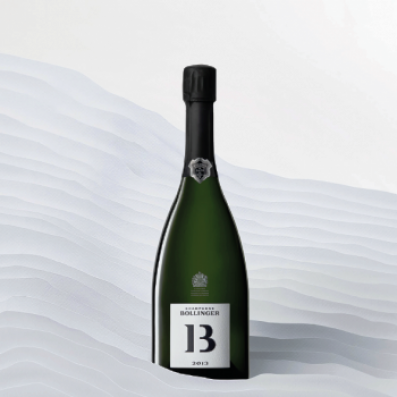 A limited edition called B13 – which stands for Bollinger 2013 – it comes from a year when the Champagne region faced "a long winter punctuated by snow and frost, a wet and hesitant spring, then a very hot summer with violent thunderstorms".
Despite such challenging weather conditions, and a "particularly late harvest", Bollinger made a vintage from Pinot Noir grapes – the specialism of the house, with a large landholding in the top Pinot producing Montagne de Reims area (a major part of Bollinger's 178 hectares of vineyards in Champagne, which is enough to account for more than 50% of its needs).
Bollinger also said that due to "ethical farming practices", including, "minimal agricultural inputs, controlled yields, precise management of the grape's maturity throughout the course of harvesting", that the producer is able to reliably produce "high-quality grapes, no matter how difficult certain years can be."
The new release is said to be "characterised by freshness," with "a unique profile, expressed by both fruity aromas – unconventional notes of citrus and yellow fruits – and gourmet ones – with flavours of tarte tatin and fresh almond".
In recent years, Bollinger has released a number of expressions to highlight particular terroirs and vintages, but its first tribute to a challenging harvest was launched more than a decade ago when it marked a legendary vintage in Champagne with '2003 by Bollinger'
B13: the facts
Blend: 100% Pinot Noir from five crus of which 92% are Grands Crus and 8% Premiers Crus
Maturation: 7 years on lees
Dosage: 6 grams per litre
RRP: £100 (Harvey Nicks, Finest Bubble and Berry Brothers
Information from The Drinks Business
Recommended articles
Comments