Selectus Wines magazine April 2016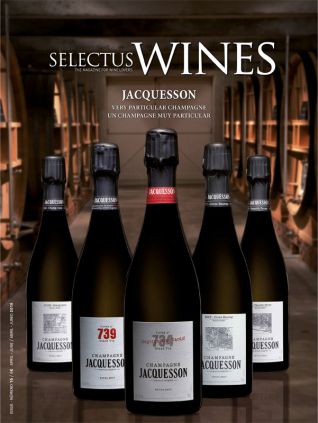 In this issue, we will be taking a look at a small "great" Champagne house. The Chiquet brothers produce champagnes that have gained worldwide recognition, by taking a very special approach to winemaking and respecting certain criteria, which, as they put it, are "to their taste". If you have not yet tried their champagnes, you should ... they will not disappoint!
Andorra is an unknown entity in the wine world. This "principality" nestled between Spain and France has seen ups and downs over the years and they have had to work hard to get to where they are today. Our contributor, Pedro Ballesteros MW, introduces us to some wonderful scenery and wines that really should be tried in order to appreciate the patience of those producers intent on making wine in such exceptional circumstances.
We now have a new contributor to our magazine and website: Christy Canterbury MW joined the team earlier this year. Each month our website will feature an article on a theme from "the other side of the pond", and there will be a story or interview from Christy published in each issue of the magazine. We predict these will be very interesting indeed! We are delighted to welcome Christy on board and look forward to her bringing us new opinions, subject matter and knowledge on the wonderful world of wine.
This issue also contains the usual interesting articles and reports from our regular contributors - Federico Oldenburg, Joan Gomez Pallares, Xavi Nolla and Paz Ivison.