New issue: Selectus Wines October 2023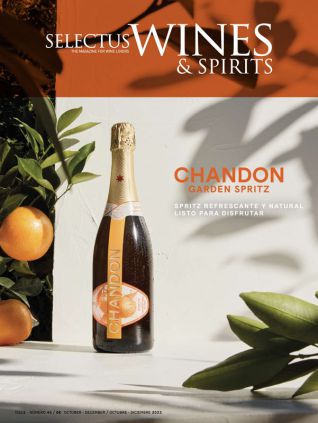 In this editorial, we will take a quick look at an element that is very important in many aspects of life, and even more so in the world of wine: the team.
A winery is not just the oenologist (although he/she is perhaps the most important person) but the team in the vineyards, the laboratory analysts, the grape pickers, the sales staff, etc. They all have a role to play and are all part of the efficient workings of any winery.
But for this issue, we have spent some time with a team in another realm of activity, the team at the 1-Michelin-starred Ambivium restaurant, part of the Alma Carraovejas Group and which is, if I may use the word, "embedded" in the Pago de Carraovejas winery. This restaurant is inspired by the world of wine and spirits in its approach and its team members (winery, sommeliers, chef and a research department) are very clear about how things should be done and their ultimate goal. Pedro Ruiz Aragoneses, Alma Carraovejas' CEO, has surrounded himself with a great team that he trusts to take the business forward.
In this issue, you will also find the usual fascinating wine reviews and features, as well as an excellent article on Tequila and Mezcal.
And get ready for the Christmas issue...loads of bubbles are coming your way!
So, for now, please sit back, relax and enjoy your magazine!
Selectus Wines n.45 (preview)
Recommended articles
Comments