New Issue: Selectus Wines Magazine October 2018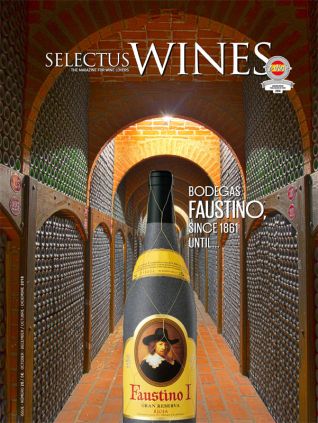 First of all, I apologize for the slight delay in the appearance of this latest issue, but there's a very good reason for it. This time last year, when I was writing my editorial, we had just received the exciting news that we had been nominated for the "Best Wine Publication in Spain" Award, part of the International Wine Challenge Merchant Awards, for the first time. This year, I had to quickly rewrite my editorial as we actually picked up this coveted award!
We are delighted to receive this recognition, which we regard as both an honour and a responsibility. However, celebrations will have to wait, as our day-to-day work requires us to push on as usual, now with the challenge of maintaining our usual diligence, humility and high standards to ensure we continue to be among the best wine publications in Spain (and who knows, perhaps outside Spain in the future...)
According to the jury, Selectus Wines received this award "for the high quality of the format and its articles, many of which written by leading figures from the world of wine. A very attractive publication for the wine industry and a useful reference for the consumer", comments we very much appreciate.
Thank you to all our contributors, past and present, as well as to the brands and organizations that support us every year, and of course, a big thank you to my family. Without your patience, energy, and extra hard work when called for, this award would not have been possible. Thank you Mònica, thank you Ignasi, thank you Clàudia.
However, we don't want the upcoming awards to steal the limelight from this issue, in which you will find the usual fascinating articles from our contributors, as well as reports on the events that have taken place over the last three months. There is also, of course, the tasting section featuring those wines that stood out or surprised our committee of experts at our recent tasting sessions.
So, as usual, we invite you to pick up your magazine and… SIT BACK AND ENJOY!
Selectus Wines n.26 (preview)
Recommended articles
Comments