New Issue: Selectus Wines Magazine April 2019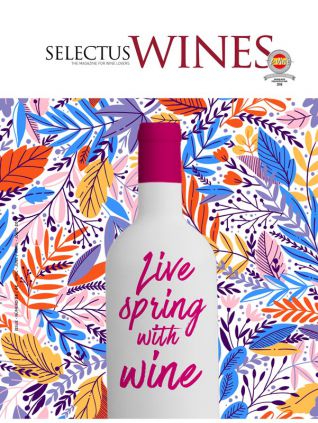 This is a dichotomy that we often face in our everyday lives. There are times when you have to decide whether to follow your own path (even if it is part of a collective group) or to join forces to work together. But it's usually all to the same end... to improve in order to progress ... Well, that's my view, anyway!
Last year, two wine shows, Vinisud in Montpellier and Vinovision in Paris, were held separately. In 2019, they joined forces and together created a new event with a new name in the French capital: Wine Paris. This was a change of scene for the former and a new running mate for the latter. As we were able to see for ourselves "in situ", the exhibition space is larger and swankier, and the joint organisation went off extremely well. Paris as a location has excellent pulling power and the event is bound to grow in size and quality over the years to come.
At the end of 2018, there were also some developments that will lead to significant changes in the world of Cava. Corpinnat, an association of Cava makers, had been in discussion with the Cava D.O. about including its name on the labels of its Cavas. As they were not able to come to a conclusion that was satisfactory to both parties, at the end of January, the members of Corpinnat decided to disassociate themselves from the Cava D.O. in order to push ahead with their own strategy of enhancing the image of cava/sparkling wine from Penedés, both in Spain and internationally. We interviewed one of the Corpinnat's co-presidents who explained the reasons for their decision.
In addition to the topics above, you will find an interesting piece on Marqués de Riscal... but this time about its activity in the Rueda region. We take a look at its business approach and learn how they have come to be producing wines that are 100% organic.
So sit back and enjoy!
Selectus Wines n.28 (preview)
Recommended articles
Comments