New issue: Selectus Wines April 2023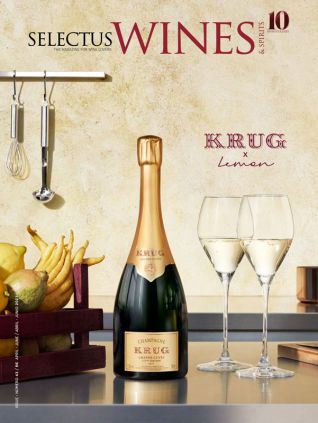 With the arrival of spring, a new vegetative cycle begins afresh in the vineyards, although we could argue that the vegetative cycle is continuous and that it is always starting at some time or another depending on the hemisphere you find yourself in.
But Alma Carraovejas has made it quite apparent to us that, with the change of equinox, we should rejoice at the return of the colours to the vineyards, mark the appearance of the first shoots, and, in short, celebrate how the earth offers us its most prized fruits, i.e. in our case, grapes. And for some years now, Alma Carraovejas has been marking the arrival of spring in a very special manner, which we are not going to divulge in this editorial, but which you can read about inside this magazine.
The Garnacha and Monastrell varietals also have a starring role in this issue. Garnacha, courtesy of a winery in the heart of Somontano that goes by the name of Bodegas Sommos. And Monastrell in a special feature dedicated to this varietal and some of the wines made from it.
As you will have noticed, spirits have been gradually finding their place in our magazine over the past year. In this issue, we are reporting on a new offering on the market, Volcan X.A (an ultra-premium product in its category), and bringing you a brief report on a competition whose first edition has just taken place and which, thanks to the backing of Torres Brandy, has a long and promising future ahead of it.
Selectus Wines n.43 (preview)
Recommended articles
Comments