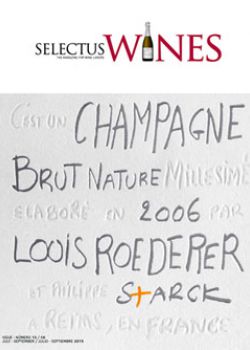 You must be logged in to access the digital magazine.
Sign in >
It goes without saying that winemaking has a long past, an important place in the present day and that it will continue long into the future, albeit with some changes. In this issue, past and present come together in our article on Roederer, a reference Champagne house, which has a fascinating past and a glorious present, but what of its future? We spy innovation on the horizon.
So, as we head into the summer months, what better than some stimulating light-reading about the world of wine?
Contents
The Winery