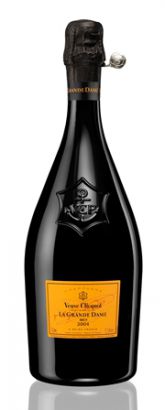 125.00 €
Price suggested by:
(Champagne Veuve Clicquot)
Champagne
(Pinot Noir and Chardonnay)
Famous around the world for over two centuries, Veuve Clicquot is one of the great champagne houses whose exciting history has made it one of the most iconic Champagne brands around. It is known for its highly distinctive yellow label, for the personage of Madame Clicquot who, with great grit and determination, made the champagne house what it is today, and of course for the quality of its cuvées that are today synonymous with quality and luxury. It has been part of the French group, LVMH, since 1986. LVMH has continued to build the brand with great efficiency, constantly innovating and careful to maintain the champagnes' very high standards of quality.
Appearance
Bright, intense yellow hue. Somewhat golden.
Nose
Remarkable intensity which grows in the glass. Distinct fragrance of wheat and pastry overtones, giving way to more floral, honeyed notes, then followed by aromas of white peach and ripe pear.
Palate
Full of flavour with smooth bubbles. Fairly pronounced toasted aromas. Quince, bergamot and vanilla notes stand out from the rest. Well-structured finish.
Comment
The La Grande Dame cuvée de prestige, created in honour of Barbe Nicole Ponsardin, the widow of Philippe Clicquot, was born in 1972 to coincide with the champagne house's bicentenary. This cuvée is basically made up of a large proportion of Pinot Noir and Chardonnay, which gives it a more robust and complex structure. It also contains just a small amount of "liqueur" (added sugar), something very subjective in the region, but which here shows us a more mature, complex and potent champagne-making style. The 2004 vintage we tasted is a classic version of what we expect from these famous champagnes that perfectly combine fine notes from its ageing, elegance, acidity, structure and glamour with a serious character that enable them to last for years, evolving perfectly in the bottle.
Comments