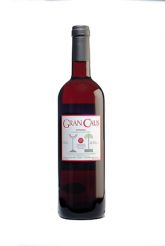 15.00 €
Price suggested by:
(Can Ràfols dels Caus)
Located within the Penedés denomination of origin, Can Rafols del Caus is probably the most recognisable standard bearer of the inevitable liberation of the Garraf Massif as a differentiated wine-growing area.
Its winery, recently redesigned and brought up to date, is set in a 16th Century masia or country house, which historically dates back to Roman times.
Without a shadow of a doubt, its owner Carles Esteva is the driving force behind the whole project started at the beginning of the 1980s, opting for a combination of local varieties and foreign ones that have adapted so well to the remarkable white calcareous soils that cover the estate and the biological farming methods properly and continuously applied to the vineyards.
Appearance
Pink in colour, very intense, with blue on the rim.
Nose
Pleasant and very fruit-driven. Constant hints of ripe strawberries, red sweets and notes of fresh violets.
Palate
Dry and powerful. With good structure and definite volume. Red fruit flavours and a slightly bitter finish. Very persistent and refreshing.
Remarks
Gran Caus Rosado has been one of the most well-known and highly praised rosé wines on the national wine-producing scene since its beginnings back in the early 1990s. It is robust and mature but fresh and elegant at the same time, and a wine suitable for drinking at any time of the year and perfectly suited to any number of differently sourced gastronomic dishes, although if they are of an Asian or spicy nature, perfect harmony will be achieved.
Serving temperature: from 6 to 8º C
Recommended glass: Riedel, Vitis Collection, Riesling glass
Comments