Dom Perignon Oenothèque 1996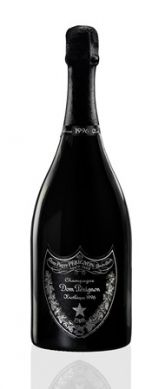 302.00 €
Price suggested by:
(Dom Pérignon)
Champagne
(Chardonnay and Pinot Noir)
Whether it was because of his bold character or his great vision, or whether it was simply due to the vicissitudes of life, when you find yourself speaking to wine lovers about the benefits which secondary fermentation has brought the still wines of Champagne since the 17th century, you inevitably have to talk about Father Perignon, the most famous Benedictine monk the wine world has ever known. It was he who, as a young priest, discovered secondary fermentation in bottle, i.e. la méthode champenoise. In honour of this great figure, the Maison Moët & Chandon has produced the superb Dom Perignon cuvée since 1921, joined by a Rosé version in 1959. The Rosé version is usually produced in much smaller quantities and is more exclusive than the original white version, as are the Oenothèque Champagnes. The Oenothèque Champagnes are from a second, very limited run of bottles which have been cellar-aged for between 15 and 20 years to illustrate what they refer to as "the second fullness", which optimizes the intensity of the vintage.
Appearance
Golden yellow with greenish hues. Very fine bead. Nice, very white crown of fine foam.
Nose
Fresh and radiant. Shows fullness and an abundance of iodinated aromas, lemon candy, touches of eucalyptus and hints of almonds. A delight.
Palate
Powerful yet elegant. Bursting with flavour. Persistent yellow fruit, giving way to notes of very fresh pastries. Long and fine, still shows plenty of life. Textbook example.
Comment
This is a superb symbol of luxury and finest quality, illustrating what a Champagne house, and not a small one at that, is capable of producing. The bottle simply exudes personality, clad in an elegant classic black label which immediately raises it to the Olympus of great contemporary Champagnes. Inside lies the magic of the '96 vintage. The '96 still resounds on the walls of bottles as yet uncorked and will do so for years, or even decades, to come, because it still has an impetus that deserves to run its course for a while longer. The impatient among you should steel yourselves for the power displayed by this still very opulent and grandiose champagne. Not for those unaccustomed to eminent champagnes with a bite in very sip. It is hard to say when or where it should be enjoyed. Save it for that one perfect occasion.
Glass by RIEDEL, SOMMELIERS collection, VINTAGE CHAMPAGNE model
Comments