Champagne Tarlant Cuvée Louis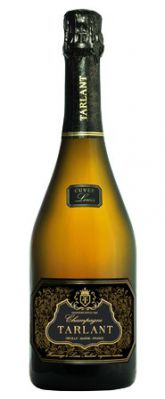 65.00 €
Price suggested by:
(Champagne Tarlant)
Champagne
(50% Chardonnay, 50% Pinot Noir)
Wine growers since 1687, the Tarlants are the finest example of a family champagne house. Champagne Tarlant has its facilities in Oeuilly, on the left bank of the Marne, and has 14 hectares with five different geological subsoils, divided into four 'crus' and 55 parcels.
The Tarlants respect the integrity of the grape and the physiological extraction of the juices to obtain musts which give them the quality level they seek. The wines from each parcel are vinified separately to preserve their identity; the first fermentation takes place in barrels and small vats; they carry out 'bâtonnage' in the winter; malolactic fermentation is not carried out; and the reserve wines age in barrels.
The Tarlants also prefer not to add (or if they do, only very little), liqueur d'expédition to their 'cuvées'. They are convinced that this preserves the honest character and identity of the champagne.
Appearance
Pale yellow gold with fine bubbles.
Nose
Aromas of baked pippin apple wrapped in fine touches of brioche with sweet, delicate, notes and a touch of toast.
Palate
Subtly vinous and opulent, aromas of ripe fruit combined with toasty notes. Very elegant with smooth, well integrated CO2.
Comment
The Cuvée Louis, which is named in honour of Louis Tarlant, is the result of a blend of Chardonnay (50%) and Pinot Noir (50%), from a parcel with 'craie' soil, known as Les Crayons, located in Oeuilly where the 65 year old vineyards benefit from the influence of the Marne River. The current 'cuvée' is from the 1999 vintage, with a proportion of 1998, 1997 and 1996, whose wines were fermented in barrels without malolactic fermentation. A big ripe wine with nice structure and balance, good fruit and very good texture, creamy and elastic on the palate.
Recommended with cannelloni stuffed with Catalan chicken.
Glass by RIEDEL, SOMMELIERS collection, VINTAGE CHAMPAGNE model.
Comments