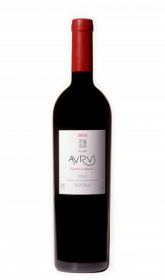 150.00 €
Price suggested by:
(Finca Allende)
Red wine
(85% Tempranillo, 15% Graciano)
Finca Allende is the culmination of a dream which its alma mater, Miguel Angel de Gregorio, set in motion the early 90's in Briones, a town in the north of the Rioja Alta, where the vineyards grow on prominently clayey soils. Produced using ultra-modern methods which include judicious ageing in oak barrels, compensating the predominance of the fruit over the oak, these are wines designed to deliver high concentration without compromise and the strong personality which has led to Finca Allende becoming a reference in Rioja today. Since the beginning of the last decade, they have been installed in a new winery built inside a 17th century stone building which is well worth a visit.
Appearance
Very deep crimson red. Really dark and seductive.
Nose
Intense, pleasant and complex. Red and black fruit laced with notes of creamy oak, chocolate and spices. Wonderful.
Palate
Smooth and well tamed. Persistent fresh fruit. Delicious aromas from ageing and an earthy finish. Long. Evolving.
Comment
Despite being a difficult year, Aurus 2008 is a top notch wine. Robust, toasted and generous, it preserves its crown of the bodega's top wine. It comes from sixty year old vines that concentrate the fruit to convey nature and purity in an authentic way, as only Miguel Angel de Gregorio has accustomed us to. Well worth opening now but time will be its best ally, keeping it locked in the bottle for at least a decade longer to coax out all its elegance. A good candidate for wonderful long evenings around the table and a faithful companion to brazed rib-eye steak.
Glass by RIEDEL, VINUM XL collection, CABERNET SAUVIGNON model
Comments